About Us – Meet the Team
Chiropractor - Nick Blackwood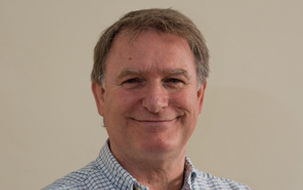 Doctor of Chiropractic, BSc, MSc
Clinical Director
Nick graduated as a Chiropractor from The Anglo European College of Chiropractic in Bournemouth with a Masters in Chiropractic and subsequently worked in Dorchester, Verwood and Poole before taking on his own practices in, firstly, Christchurch and then Southsea.

During his years in practice he has enjoyed extending his knowledge and experience by attending many Post Graduate courses some of which include:
Sacral Occipital Technique (SOT)
Paediatrics
Neurolink
Cranio-sacral Therapy and
Chirokinetic Therapy. 
These disciplines have helped Nick to gain a detailed insight to the origins of peoples' pain in order to correct them as quickly and comprehensively as possible.
Nick is a family man and, together with his partner Bridget, is kept busy by their three children. His hobbies include classic cars, skiing, canoeing and diving, not that he has too much spare time to indulge himself with such a busy household.
Chiropractor - Richard Swatman
Doctor of Chiropractic, MCHIRO
Associate Chiropractor
After breaking my neck in a diving accident, the constant pain brought me to a chiropractor.  At first I was sceptical but was amazed when the constant pain I was in, went away and stayed away after a course of treatment.  It was then that I left my career in London and I decided to retrain as a Chiropractor. 
 
I graduated from The Anglo-European College of Chiropractic with a Masters in Chiropractic. I have a holistic view of healthcare and believe in helping patients achieve better health, through a combination of hands on treatment, corrective exercise and postural re-education.
 
Today I see and help those with a complete range of problems from sports injuries to pregnancy related pain to simple and complicated back, neck and headache issues, and it is a privilege to help people live their lives and achieve more with chiropractic care. 
I love this unique, vitalistic profession and am very passionate about the health benefits that can be gained through a wellness lifestyle. I look forward to seeing and helping you achieve better health, improve performance in sports or work, prevent and manage injuries and get more out of life.
Elizabeth Willett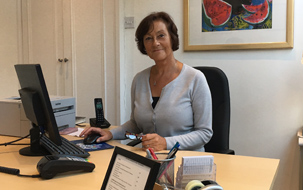 Practice Manager and Receptionist
Elizabeth thinks the title 'Practice Manager' a little far-fetched as, in her words, "The Clinic seems to manage itself", which to us demonstrates the sign of a well-run happy team, but it is Elizabeth who sees to the smooth transition of day-to-day business while also meeting and greeting patients and manning our busy reception area.
Taking great pride in creating a friendly personal and sympathetic environment for patients, she has supported Nick for over 7 years in practice and is no stranger to chiropractic and its role in improving the health and well-being of patients.
Yvette Johnson-Beasley
Receptionist
Yvette is a longstanding and key member of the team who knows well the benefits of chiropractic treatment and the importance of regular maintenance, however she finds that one of the most rewarding elements of the job is developing a personal rapport with patients.
"I enjoy meeting and greeting all our patients, both old and new. Over time it feels like meeting up with friends and I like to think the overall friendly and caring nature of the clinic comes across." – Yvette.
As your first point of contact, we are very lucky and proud to have her.
Any Queries? We offer a free, no obligation, 15 minute consultation.Book Now